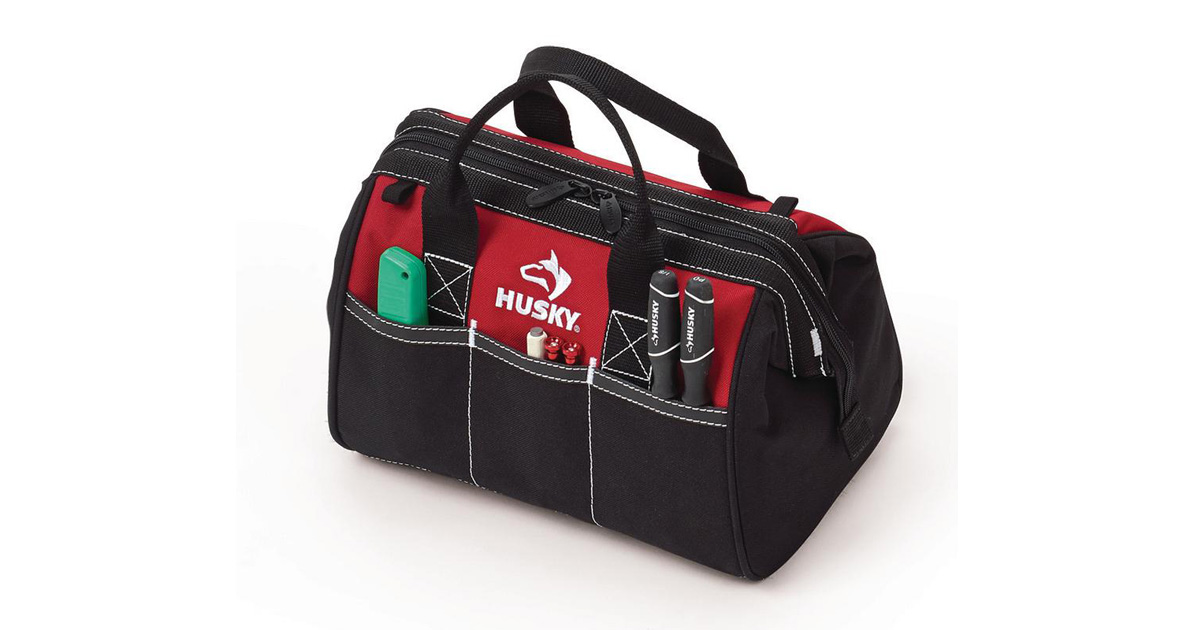 Having a tool kit in your car can be a great asset to yourself and others. In order to be both most useful and most efficient I have tried to filter my kit down to just the essentials. I have listed my suggestions below and I hope you fine them useful.
Two of the most common car related issues you may encounter are a dead battery or a flat tire. Fortunately, those are two issues that you can likely handle on your own with the right tools.
For a dead battery, you'll either need jumper cables or a battery jumper unit. They each have their pros and cons.
Jumper Cables: You need to hook up to another car to make these work. Fortunately, there are a lot of other cars on the road. If you have jumper cables then anybody that stops to help, even if they have no tools, can help you. Personally, jumper cables are my preferred option. I suggest the Amazon Basics Jumper Cables.
Battery Jumper Unit: These are nice because they don't require another vehicle to help. The trouble is, you have to keep the unit charged. If the jumper unit is also dead then it won't be any help to you. I think the DBPOWER 600A Car Jumper would be sufficient, although I don't carry it myself.
For a flat tire, here is what you may need.
Air Pump: This is a must-have for either refilling a tire you have repaired, or making sure that there is enough air in your spare tire. Buy a good quality pump that will work when you need it. I suggest the VIAIR 85P Portable Air Compressor.
Tire Pressure Gauge: This is a simple and inexpensive tool that you shouldn't be without. Some air pumps have built-in gauges but I prefer a standalone unit. I suggest the Milton S-921 Pressure Gauge.
Tire Plug Kit: If you get a screw or nail in your tire it is helpful to have a plug kit. This gives you the option of temporarily patching the tire instead of swapping out for a spare. You'll probably need some pliers, but I'll cover that below. I suggest the Slime 1034-A T-Handle Tire Plug Kit.
Besides handling the battery and tire related issues, it is good to have some general tools to handle other issues that may occur. Here are the basic tools that I like to carry in my car tool bag.
Ratcheting Screwdriver: I carry a multi-bit ratcheting screwdriver in my bag. It saves space and the ratcheting feature lets you easily get into tight spaces. The particular screwdriver I suggest is the Milwaukee 10-in-1 Square Drive Ratcheting Multi Bit Driver.
Wrench and Plier Set: I carry an adjustable wrench along with standard pliers. Also, needle nose pliers and some snips are very handy. Home Depot carries an affordable Husky Plier Set that includes these 4 pieces.
Gloves: I guess these may not be considered a tool but they will certainly help keep your hands clean and protected as you work. I think that Mechanix Gloves are a good choice.
Finally, you'll need a Tool Bag that will keep all of this stuff organized. I found that the 12" Husky Tool Bag from Home Depot fit all of these things quite well (except the jumper cables). In my trunk, I have this bag organized with my air pump and tools and then I have the jumper cables separate in their zip case.
There are certainly many other things you can carry that would be helpful. For me, this has served as a functional minimal tool set. I think that having a similar set ready and available will give you a little peace of mind regarding your ability to handle minor service issues. If you have other suggestions please feel free to reach out on social and I hope this list was helpful.
Some of the links in this post are affilate links. If you find any of the items useful I hope you will use the links and help support this blog. Thanks!
---
If you'd like to comment on this article, please share on social and tag me so I can engage with you there. Thanks!