Celebrating National Engineers Week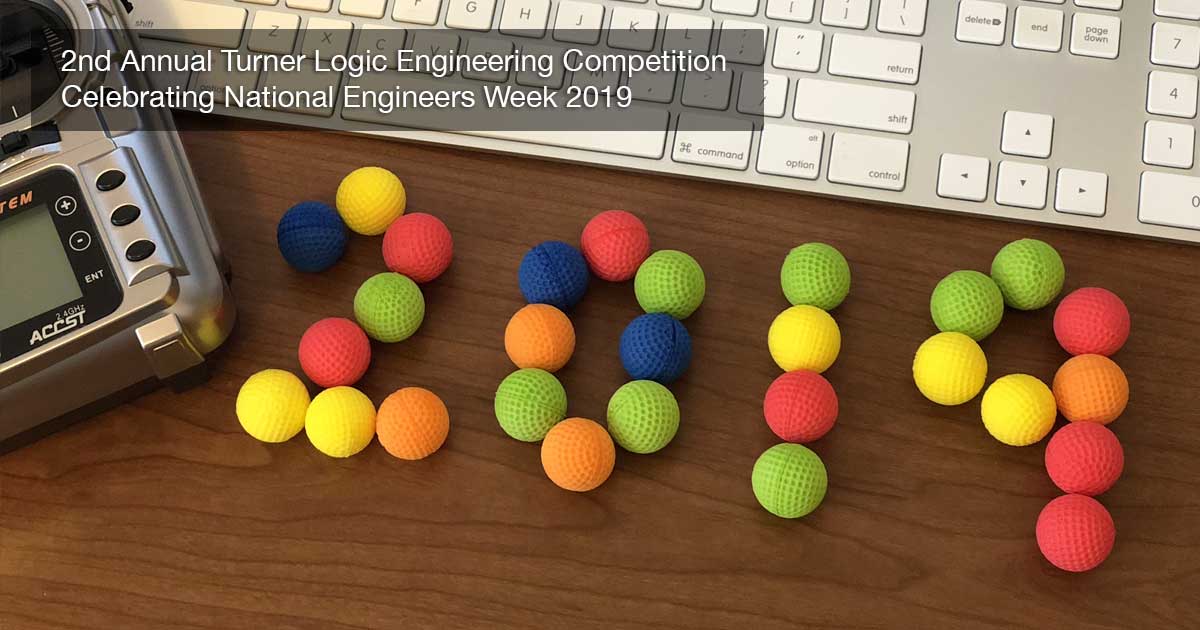 Turner Logic is celebrating National Engineers Week by kicking off our second annual Open Engineering Competition. This competition will highlight San Antonio's growing tech sector by demonstrating local engineering talent. It will also be an opportunity to emphasize the importance of teaching math, science, and technical skills to our younger generations. Last year we had many young aspiring engineers as spectators and it was a huge hit.
The challenge is open to all of San Antonio, and up to 16 teams may participate. The challenge will involve building a remote control tank capable of picking up Nerf balls and shooting them at targets while competing head-to-head with other challengers. Cash prizes will be awarded to competition winners with a grand prize of $1,000 for 1st place.
There is a $100 refundable entry fee deposit per team. Just show up on the day of the competition with a functioning vehicle and your deposit will be refunded. Each team may have up to 10 members. The suggested team budget for vehicle construction materials is $250, although this is not mandated. We do have some R/C transmitters and receivers that are available for use if needed.
Corporate sponsorship opportunities are available. Please contact us for details.
When does the competition start?
National Engineers Week is February 17–23, 2019. Teams can begin registering and building as early as February 18th.
Where and when will the competition be held?
There will be appoximately 2 months of build time which puts the competition date in late April/early May. The exact competition date and venue are still being determined.
Who is invited?
All of San Antonio is welcome to participate as a competitor or spectator.
What is the team criteria?
Each team may have up to 10 members, and all team members must be 18 years of age or older.
What are the rules?
Please click here to access the competition rules.
How do I enter?
Please click here and complete the entry form.
---
If you'd like to comment on this article, please share on social and tag me so I can engage with you there. Thanks!